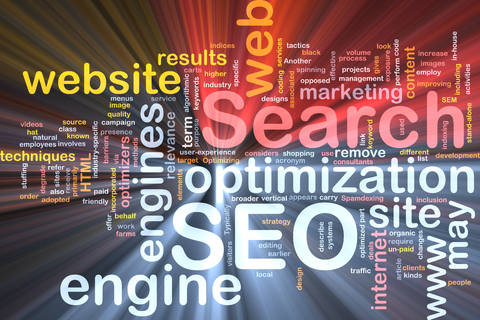 "We'll help you raise your search engine rankings , and we do so through proper techniques that give you results that last." - Cal A Viero, uDemo.net

Search Engine Optimization's wild west days of "gaming the system" is rapidly coming to a stop. Search engine algorithms are getting increasingly intelligent and now identifies irrelevant content or poor content quickly. Google in particular favors great quality content that is updated on a regular basis and promotes the sites that offer the same. This is why we here at uDemo will help you get quality content on your site, spread the word through the right channels and get your business seen by relevant customers - the customers that wants to do business with you. Irrelevant or poor conversion traffic is just a drain on your resources and time, so try to properly focus your content to relevant and converting visitors. There is really no point in globally targeting your website when you sell local goods and/or services. Instead focus on your niche and tailor your content to that niche.
How do you easily reach more quality visitors and gain search engine rankings the right way?
These are some simple steps everyone can take to improve their website visibility:
Keep creating and adding quality content on a regular basis. This you should already be doing anyway...right?
Google considers "Authorship" important. When you publish a new post, the name, date and previous articles count are considered important and will be published in search results. Users also like to see who they are reading.
Get people to link to your website, to relevant pages or blog posts. Do not link farm or enter into link exchanges. This is considered "bad" by search engines and your rankings will suffer. Instead offer to guest write a relevant article on their site in exchange for linking back to your site.
Figure out how to get people to click through to other pages when they visit your site. This is important to show search engines that your content was relevant and interesting enough so people wanted to know more and clicked to more pages.
Have calls for action (eg. check out our how-to videos) at the bottom of each content page - without selling stuff. People love free stuff, so they will hopefully click through showing that your site is interesting.
Get people that visit your site to share on social media. Consider offering a discount on your goods/services if they share your content.
Do NOT overload your site with ads or scripts or overuse popups. Try to limit your extra content so not to inconvenience your visiting customers. Your great content with a great design makes them more likely to return for more business later on.
But I don't want to optimize for search engines myself!
That's okay. That's why we are here - to help you get better results through continuous efforts to implement quality SEO. Contact us with your requirements and we'll get back to you quickly with a cost suggestion.